youTooth
The place to be in dentistry
Modern dentistry is evolving constantly and at a fast pace. This is why Straumann is enhancing mutual communication by constantly providing dental professionals with the information they need to keep up-to-date in the fast-changing world of high-end solutions in restorative, preventive, and esthetic dentistry – at any time, in every format and in every size. It is further boosted through extensive collaboration with key opinion leaders within the dentistry space who present solutions to the challenges that they are facing every day, whether in terms of esthetics, health, or preservation.
Odwiedź stronę: www.straumann.com/en/discover/youtooth.html
---
---
---
Czy wiedziałeś?
STARGET to miejsce, w którym poruszane są wszystkie zagadnienia z dziedziny implantologii/protetyki stomatologicznej, regeneracji tkanek oraz stomatologii cyfrowej. Dostarczamy przypadki kliniczne dokumentowane przez doświadczonych lekarzy oraz wybitnych klinicystów, wywiady z ekspertami, przeglądy naukowe, informacje produktowe, wydarzenia oraz edukację, treści multimedialne – naszym celem jest udoskonalanie komunikacji oraz Twojego doświadczenia ze Straumann poprzez nieustanne dostarczanie niezbędnych informacji w niezwykle szybko zmieniającym się świecie współczesnej stomatologii.  STARGET będzie nadal dostępny w wersji drukowanej, ale teraz ma dodatkowo również swój kanał on-line! Odwiedź stronę
---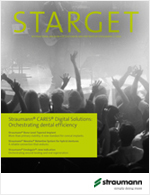 STARGET – 01 | 2016
Straumann® Bone Level Tapered Implant
More than primary stability. A new standard for conical implants.
Pobierz tutaj Straumann STARGET – 01 | 2016 catalogue
---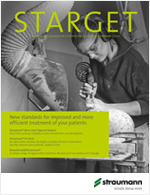 STARGET – 02 | 2015
New standards for improved and more efficient treatment of your patients
Pobierz tutaj Straumann STARGET – 02 | 2015 catalogue
---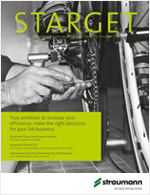 STARGET – 01 | 2015
Plenty of reasons to smile
Pobierz tutaj Straumann STARGET – 01 | 2015 catalogue
---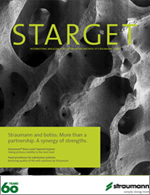 STARGET – 02 | 2014
Straumann and botiss: More than a partnership. A synergy of strengths.